Highland Park
Los Angeles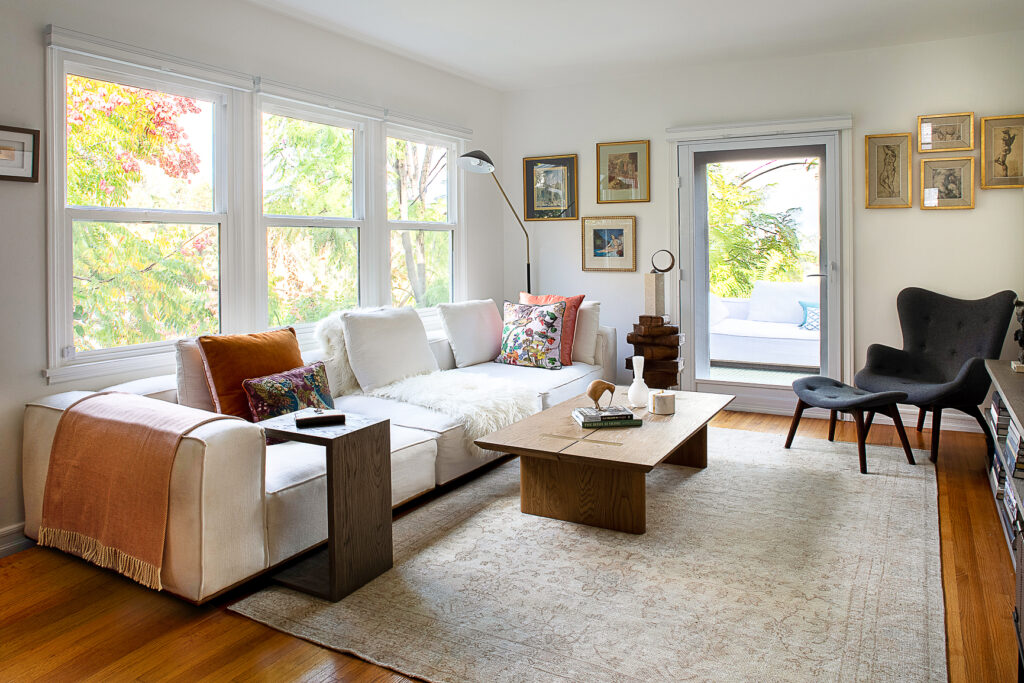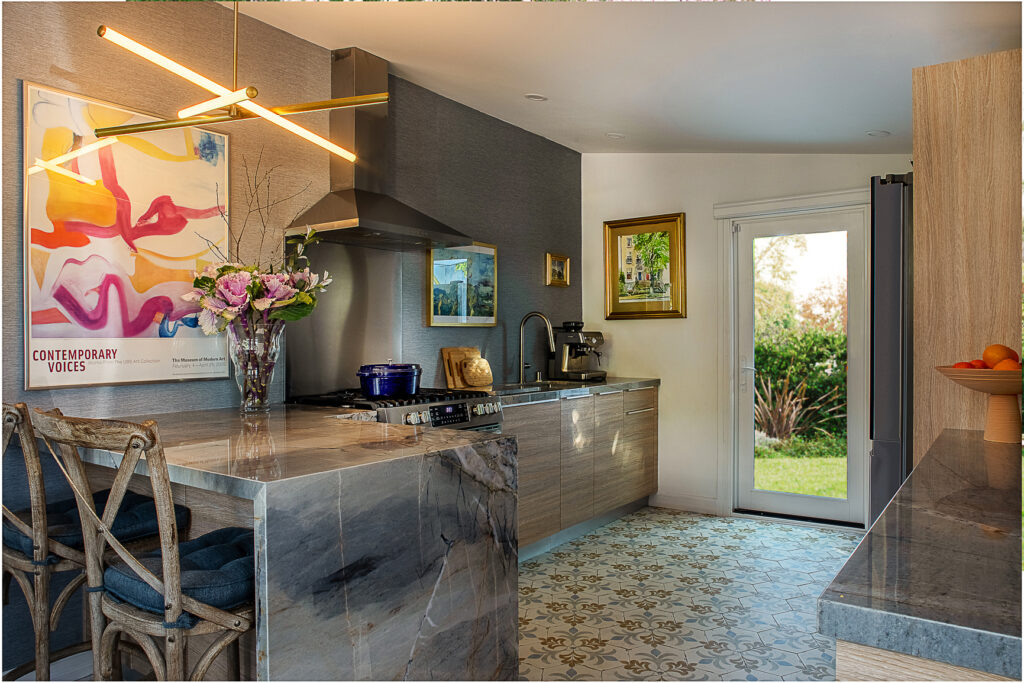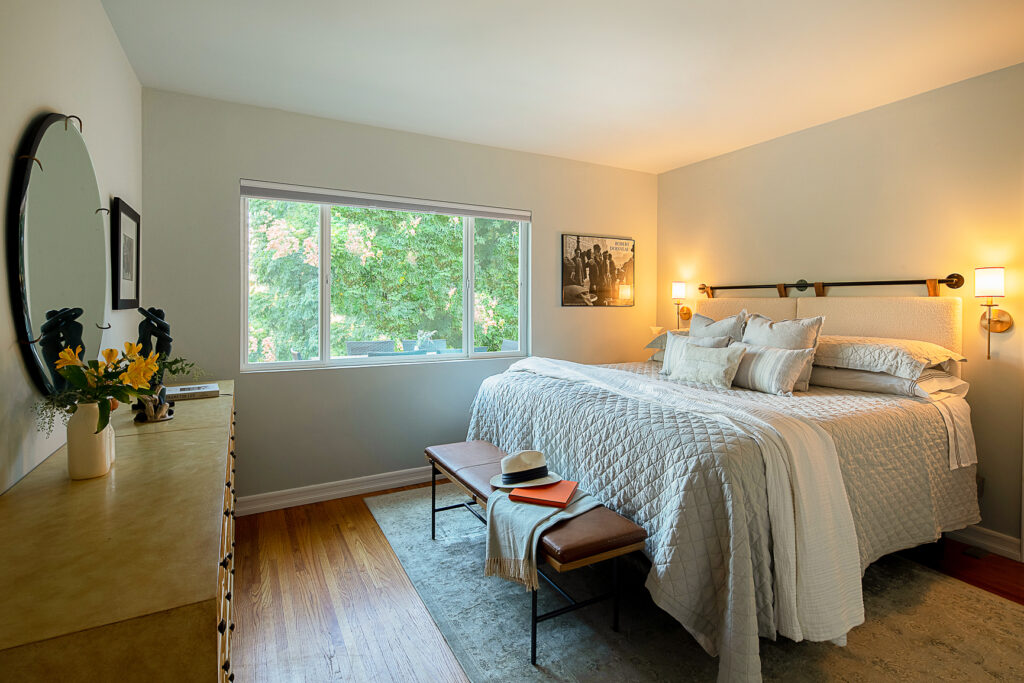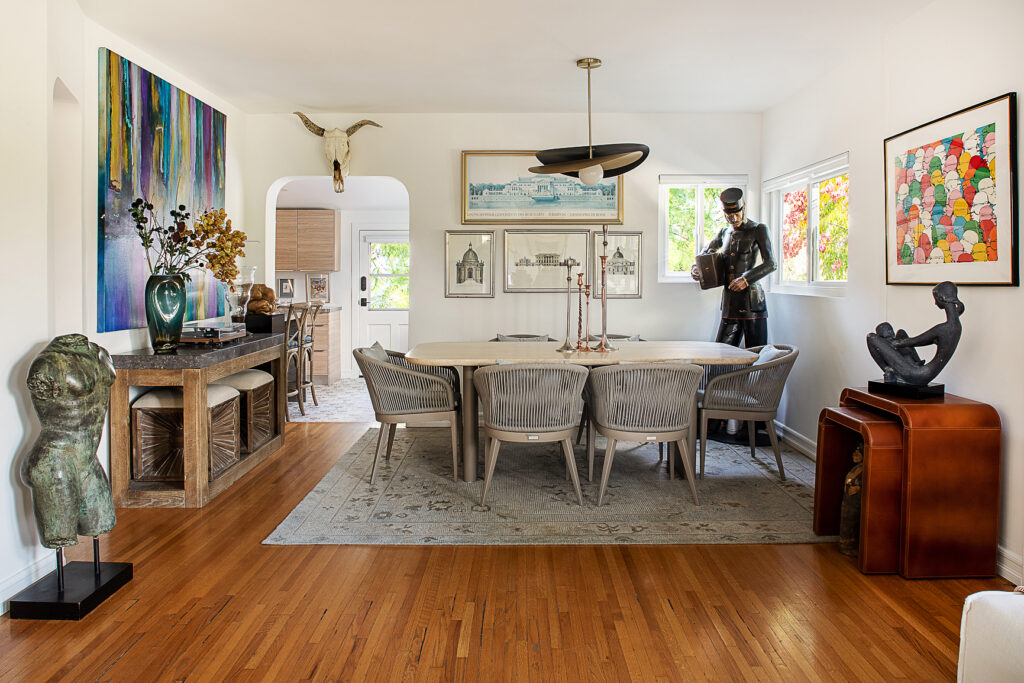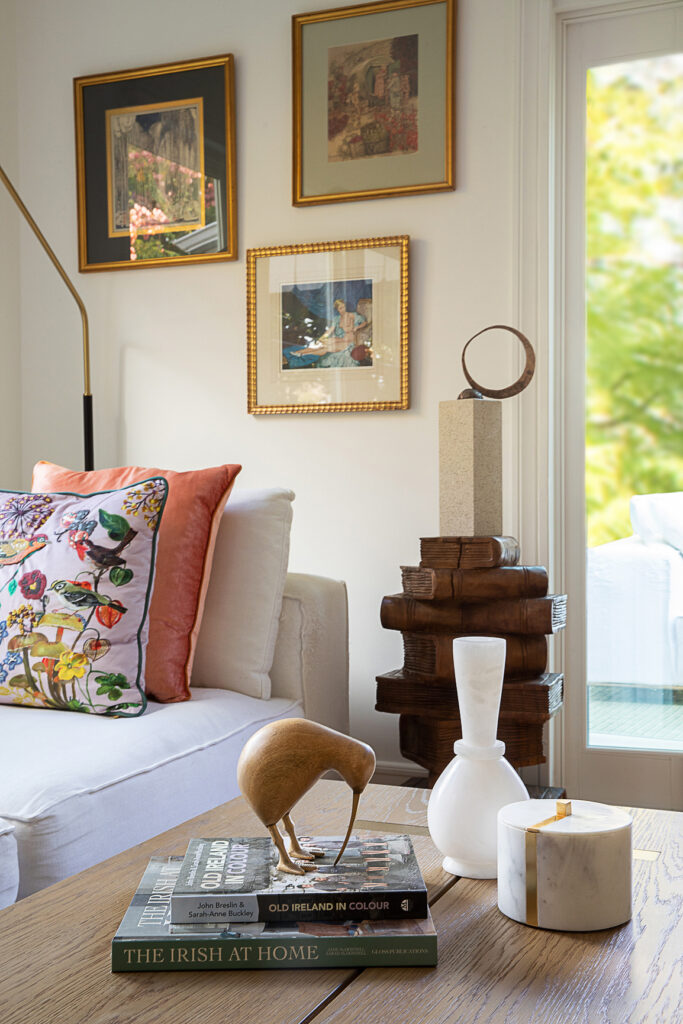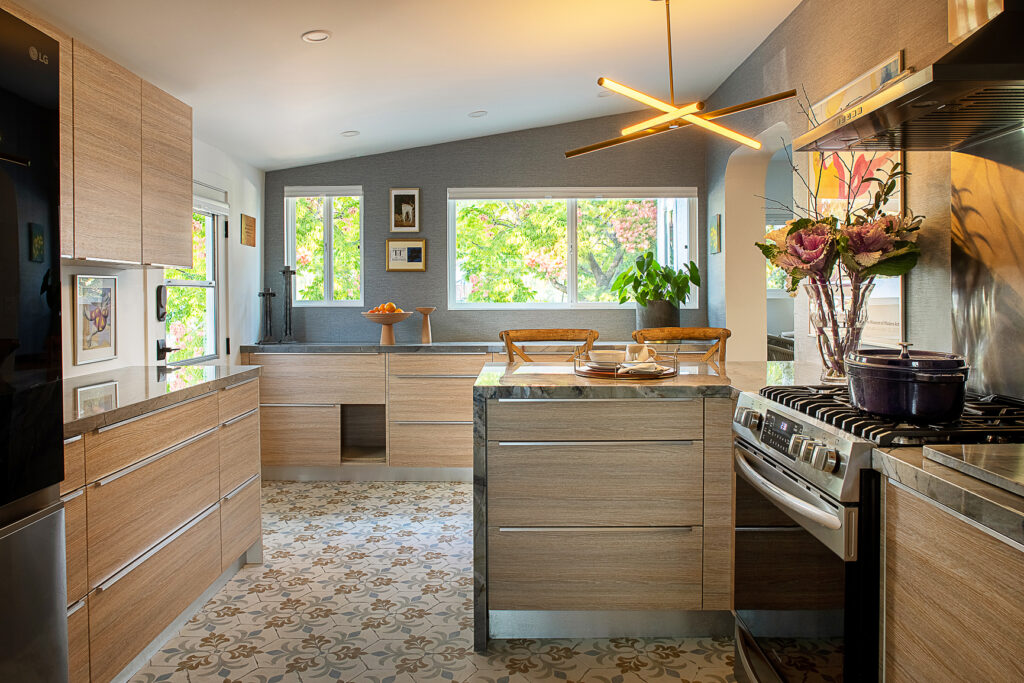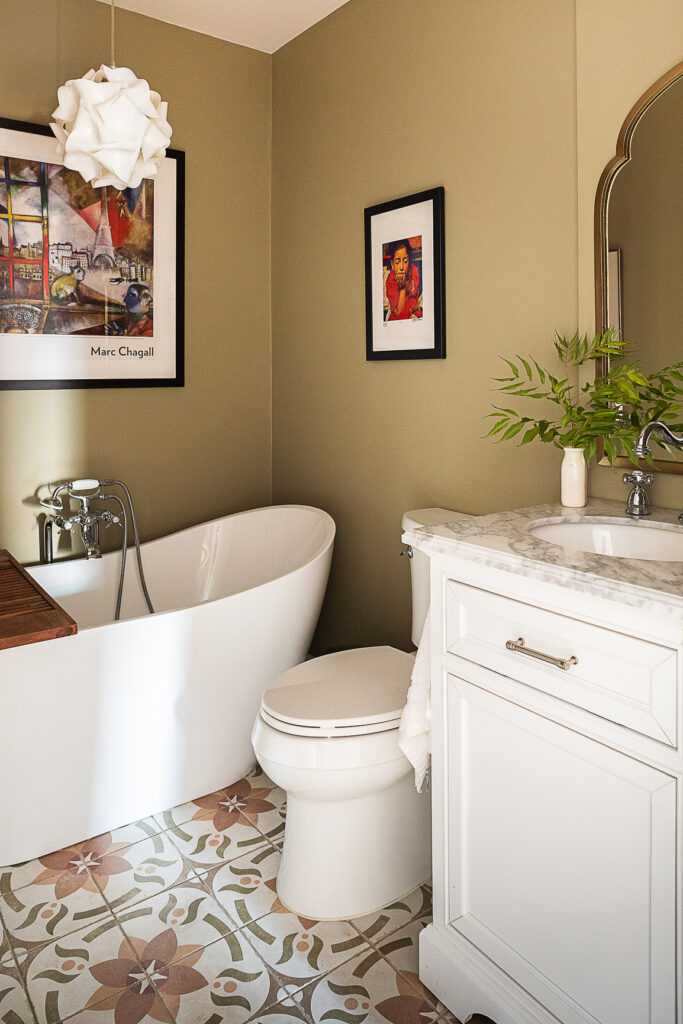 Welcome to a home filled with character, warmth, and style. Each room in this stunning space has been thoughtfully designed to create an inviting atmosphere that makes you feel right at home.
The living room is a true centerpiece of the home, boasting a light-filled atmosphere and comfortable furnishings that invite you to relax. The walls are adorned with thoughtful artwork and sculptures, adding an artistic touch to the space. The vintage rug adds character and ties all of the elements together, creating a harmonious and comfortable living space.
The kitchen is a masterpiece of design, seamlessly blending vintage charm with contemporary style. The period archway leading to the living room adds a touch of history, while the vintage-style bar stools provide a nod to the past. The quartz peninsula offers ample counter space and the vintage floor tiles add warmth and character. The informed product selections ensure that every aspect of the kitchen is both functional and aesthetically pleasing.
The primary bedroom is a haven of relaxation and comfort. The original wooden flooring adds warmth and character, while the light choices have been carefully selected to create a serene atmosphere. The furniture is both stylish and comfortable, offering the perfect place to unwind after a long day.
The dining room is perfect for entertaining, expertly accessorized with vintage artwork, candlesticks, and unique accents that add character and warmth. The Persian travertine table serves as the centerpiece, surrounded by comfortable dining chairs. The archway leading to the kitchen and the original wood flooring add warmth and character to the space, making it the perfect place for gathering and dining.
The kitchen also features a vintage twist, with light-filled spaces and design elements that create a warm and inviting atmosphere. The vintage floral floor tile sets the tone and the quartz waterfall peninsula is the centerpiece. The original artwork on the walls showcases the homeowner's personal style, while modern cabinetry and counter stools provide both form and function.
The bathroom is a serene and peaceful oasis, blending vintage and modern design elements to create a spa-like atmosphere. The vintage floor tile adds character and warmth, while the luxurious freestanding bathtub provides a place to unwind. Every detail has been thoughtfully considered to create a tranquil space perfect for unwinding after a long day.
This home is a true masterpiece of design, showcasing the homeowner's impeccable taste and appreciation for the arts. With its warm and inviting atmosphere, it is the epitome of comfort and sophistication.